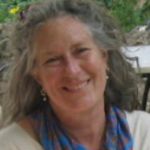 Professor Patricia E. (Ellie) Perkins
Project Director 
Patricia E. (Ellie) Perkins is a Professor in the Faculty of Environmental and Urban Change, York University, Toronto where she teaches ecological economics, community economic development, and critical interdisciplinary research design.  Her research focuses on feminist ecological economics, climate justice, commons, and participatory governance.  She directed international research projects on community-based watershed organizing in Brazil and Canada (2002-2008) and on climate justice and equity in watershed management with partners in Mozambique, South Africa and Kenya (2010 – 2012).  She is the editor of Water and Climate Change in Africa:  Challenges and Community Initiatives in Durban, Maputo and Nairobi (London/New York: Routledge/Earthscan, 2013).
She is currently a partner in the Economics for the Anthropocene program (e4a-net.org) and directs a project based at York University which is building a global network of researchers on Climate Justice, Ecological Economics, and Commons Governance, funded through the Queen Elizabeth Scholars program. Previously, she taught economics at Eduardo Mondlane University in Maputo, Mozambique, and served as an environmental policy advisor with the Ontario government. She holds a Ph.D. in economics from the University of Toronto.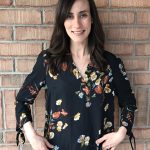 Patricia Walker
Research Assistant 
Patricia is a Research Assistant for the QES-AS Climate Justice project at York University. Over the last decade, she has worked for several research institutes at York University providing project coordination, website development, and grant writing assistance. Prior to the QES-AS Climate Justice project, Patricia worked as a Grant Writing Assistant at the Centre for Refugee Studies and the former York Institute for Health Research. Previously, she acted as Research Project Coordinator for an IDRC-funded Climate Change in Africa Project at the former Institute for Research and Innovation in Sustainability.
Patricia is currently pursuing a Masters in Environmental Studies and a Graduate Diploma in Environmental/Sustainability Education at York University. Her research focuses on the agency, adaptive capacity, resilience, and vulnerability of children and youth to climate change. She is particularly interested in the role of Climate Change Education in enhancing the adaptive capacity of young people.
Kathryn Wells
Research Assistant 
Kathryn is a Research Assistant for the QES-AS Climate Justice Project at York University. As a recent graduate with a Masters in Sociology, her work examines the intersection of social, cultural, and economic inequalities, environmental degradation, and human displacement using social movement frameworks.  Past work experience includes emergency management and environmental disaster research with the Centre for Community Disaster Research at Mount Royal University and in the utilities sector. She is also currently working on an IDRC Project exploring Community- Based Initiatives in Ebola Response.
Kathryn is thrilled to be involved in this project and hopes to help support an inclusive community of ecological economics, commons governance, and climate justice researchers around the globe. As a sociologist, intersectional feminist, and environmentalist her purpose is to foster honesty, integrity, and kindness within all aspects of life.