Project by Ferrial Adam
Throughout the world, poor communities located close to and downwind of heavy industry and mines are fighting for environmental justice. Through this research, Ferrial Adam explores how poor communities in South Africa, which are located near polluting industries, are using science to obtain evidence of water pollution.  Through "citizen science", these communities are then able to use this evidence, combined with existing scientific information, to produce new knowledge.  As part of a wider struggle for environmental justice, communities can use this knowledge as a form of power to advocate change that supports their constitutional right to a healthy and sustainable environment.
This project examines the use of citizen science in projects being implemented by the Vaal Environmental Justice Alliance (VEJA), Benchmarks Foundation, and Institute 4 Water, organizations working with poor communities affected by water pollution from mines, industries, and poor infrastructure and services.
The following pictures are from Ferrial's fieldwork in Amanzimtoti, Kwa-Zulu Natal.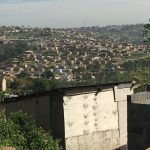 Fieldworkers involved in citizen science with Institute 4 Water.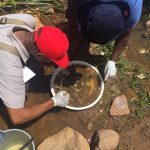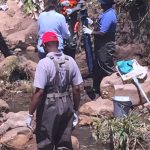 The following photos are from Ferrial's preliminary visits and observations to the citizen science workshops undertaken by the Vaal Environmental Justice Alliance with Traditional Healer Practitioners. Part of the workshop was a visit to a Waste Water Treatment Plant.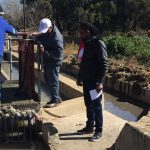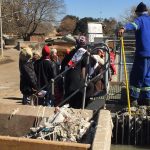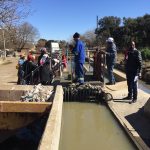 The following images taken by Mduduzi Tshabalala (VEJA) show raw sewage flowing into the Vaal river, the largest tributary of the Orange River in South Africa.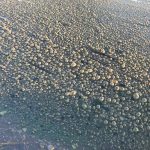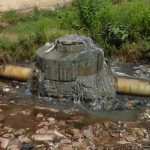 The following images show water sampling in Snakepark.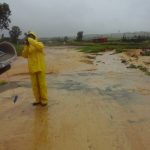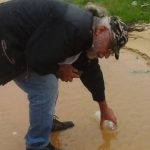 The following image shows water testing in the river in KwaZulu Natal.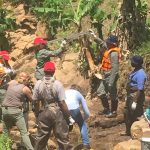 The following image was taken during a VEJA-led workshop.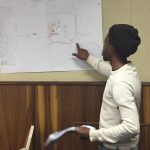 The following image shows water spilling from a sewer hole into the road near homes in the Vaal.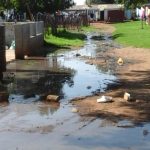 Ferrial's work in the Vaal is mentioned in a 2020 book entitled, BRICS and the New American Imperialism: global rivalry and resistance, which she co-edited. Ferrial has also written about reclaiming and democratising science for social justice to Maverick Science. For access to the article, please click here.
Ferrial is the author of a citizen guide to water sovereignty, which can be found here.