University of Johannesburg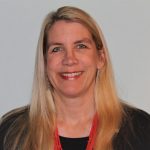 Dr. Mary Galvin has worked on water and sanitation issues in South Africa as a researcher, development practitioner, and social justice activist since 1992.  Driven by her work in rural areas while directing the Rural Consultative Forum in the 1990s, her University of California, Berkeley PhD in political science focused on how development interventions by social change and technical NGOs affect local socio-political change in rural South Africa. After managing an ambitious water research and dialogue initiative that examined different forms of private and public management of water services in eight municipalities of South Africa (2006-2009), Dr. Galvin established the non-profit organization Umphilo waManzi  or "Water is Life" that conducted action research in KwaZulu Natal and engaged with municipal and national policy makers.  Her research focuses on a range of issues related to realizing the human right to water and sanitation:  civil society's role in ensuring water services delivery and the protection of water resources, climate change and water adaptation at the local level, and "innovative" approaches to sanitation.  Dr. Galvin recently joined the University of Johannesburg as an Associate Professor in development studies. She is now with the Centre for Social Change at the University.
University of KwaZulu-Natal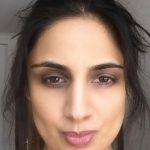 Dr. Shauna Mottiar
completed both her MA and PhD in Political Studies. Her broad area of interest is democratic consolidation / democratic deepening in South Africa. During her time at the Electoral Institute of Southern Africa she worked on electoral processes and outcomes in Southern Africa. While at the Centre for Policy Studies her research focus was local government in South Africa and its mandate to provide water, electricity and health (HIV/AIDS-related) services. Her research at the Centre for Civil Society included an examination of the Treatment Action Campaign for the Globalization, Marginalization and New Social Movements project. She has also worked on research initiatives for the Centre for Conflict Resolution and the African Centre for the Constructive Resolution of Disputes examining the role of Human Rights Commissions in peacebuilding, peace agreements, mediation and electoral conflict management. Her current areas of research include: philanthropy and social entrepreneurship; social movements, social protest and participation; HIV/AIDS in Africa- connecting public administration, policy and communities.