University of Johannesburg | UJ · Department of Anthropology and Development Studies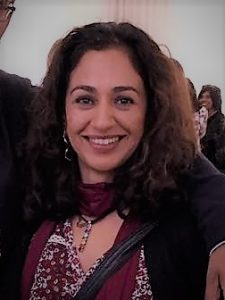 Ferrial Adam is pursuing her PhD in the Department of Anthropology and Development Studies at the University of Johannesburg. Ferrial's research focuses on Citizen Science, environmental justice, and climate change.
Ferrial's activism began as a young 12-year-old fighting apartheid in South Africa. She has worked for more than 15 years on environmental and climate change issues and challenges at both international and national levels. She presently describes herself as an environmental justice activist, even though she is now working on her PhD. She believes that environmental justice and climate change straddle science, human rights, environment, economics and governance. It is this combination of issues that fascinates and motivates her to want to work on a PhD. Her topic is exploring how citizen science can promote environmental justice in a developing country context. Please click here for details on Ferrial's research project.
E-mail: feradam@gmail.com